FROM IDEA TO INNOVATIONS – PRODUCTS THAT HAVE GONE THE DISTANCE
At WLabs, getting an idea from R&D all the way to market isn't easy. In fact, we sift through hundreds of ideas each year, researching fewer, and choosing to move forward with only a handful. Which means the products you see here represent the WLabs process of innovation at its finest.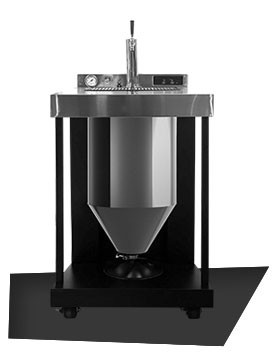 VESSI® FERMENTOR AND DISPENSER
With minimal worry, less work, and more control over the fermentation process, Vessi® Fermentor lets you go from pitching the yeast to pouring your beer in as little as 7 days.* Reduce key risks that make good beer go bad, with a tank that's sealed, pressurized, and temperature-controlled for the optimal environment to craft great-tasting beer time and time again.
*Based on a light blonde ale beer at 3.3% ABV and use of clarification agent.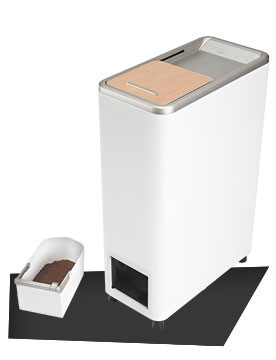 ZERA™ FOOD RECYCLER
Zera™ Food Recycler is the device that recycles a week's worth of a typical family's food waste into ready-to-use homemade fertilizer within 24 hours.* Designed for the kitchen, Zera™ Food Recycler reduces food waste by over two-thirds its original volume through a fully automated process. The result is ready-to-use fertilizer you can spread on your lawn, outdoor plants, and garden.
*Based on estimated 3.5 kg weekly household food waste for average U.S. family.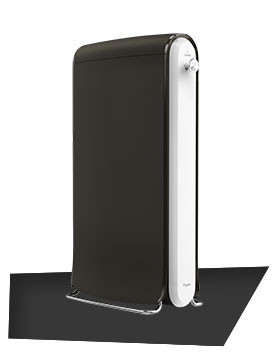 SWASH® CLOTHING CARE SYSTEM
SWASH® Clothing Care System is designed to help your clothes look the way you want, without wasting your time. Now you can remove light wrinkles, refresh, and re-wear, in just 10 minutes. Save your clothes with gentle care the helps extend their life, and save time with the system that refreshes clothes with just the touch of a button.
HAVE A THOUGHT-STARTER? LET'S SEE WHERE IT GOES.
®/™ © 2018 Whirlpool Corporation. All rights reserved.